Recently reported by Bill Voth, Manchester City AC Milan and Liverpool are in line to visit Charlotte for an international friendly match. Speaking from the view of a Charlottean, the awarding of a marquee international match to the city of Charlotte represents the biggest step forward in the growth of Charlotte as a soccer market.
This match legitimizes what many in the area have thought for years: that Charlotte is a largely untapped soccer market.
Having grown up playing youth soccer in Charlotte, playing college at Elon University then playing professionally, coaching and working at soccer startup in Charlotte, I've seen nearly all parts of the soccer apparatus in the city. The passion is there.  The events haven't been.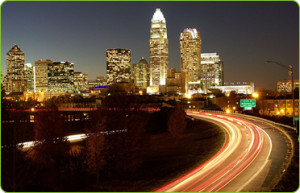 For too long, Charlotte has been passed over for prestigious matches like these in favor of the Mid-Atlantic metro corridor or it's I-85 neighbor, Atlanta.  While NCAA College Cup matches have sold well, and various lower division teams spot the landscape around Charlotte, there hasn't been the acknowledgment from the outside kingmakers that Charlotte can support soccer.
The city has staged international friendlies between foreign teams such as the Mexico-Iceland men's match in 2010 that sold 65,000 tickets. But these haven't been enough to attract national attention, the attention deserved by a metro population larger than soccer darlings Salt Lake City, Kansas City and Columbus.
The foundations have been set for years for this sort of event. Charlotte and the surrounding areas have numerous, well-run clubs filled with passionate soccer families, three local Division I programs and numerous smaller college programs. The Queen City also possesses a healthy American Outlaws chapter that fills pubs to watch international and USMNT matches and organizes trips to see both national teams.
The Charlotte Eagles, the current professional club in the city, has remained below the national radar as it's focused more on its own unique, and rewarding, mission.  The fact that the Eagles have remained in business for over 20 years represents how large the Charlotte soccer market is. A religious-affiliated team with little marketing budget as been able to field a team in the second division since before the MLS was even around.  How many cities can say that?
Hopefully the match between Manchester City AC Milan and Liverpool can change the perception of Charlotte as a soccer backwater. The Queen City should finally lay claim and become the Soccer Capital of the South.